While walking though Teddington the other day I saw tender sight which brought a smile to my eyes.
A man was mending his very old car – an Austin Maxi – and had tools and components laid out around the car.
And just by the car was a small mat on which his cat was very contentedly sat.
I commented to him that it was very considerate of him to put down a mat for the cat.
He smiled.
Then he told me that the mat was there to cover a drain so that he didn't accidentally lose any parts. And the cat was sitting there opportunistically rather than by invitation.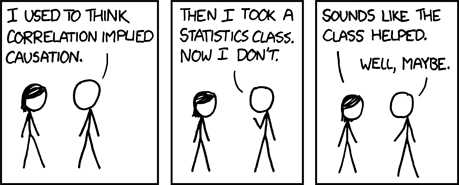 Correlation does not imply causation
It had seemed so obvious that the man had placed the mat down for the cat. I had immediately intuited his state of mind and fondness for his cat.
In order to have fully appreciated what was happening, I would have needed to:
Imagine into being a drain – for which I had no evidence – it was completely covered.
And then understand that it would be sensible to cover the drain if working near it – a mat would be ideal.
And finally understand that cats will sit on mats unbidden.
And so I was reminded that even the simplest and most apparently obvious things are sometimes not what they seem.
================
See also these links suggested by astute commenter Dave Burton